The loss of a family member is never easy to cope with. The knowledge that your loved one died due to the negligent or reckless actions of another person can add to your grief. You may wish to find closure by pursuing a wrongful death claim. Consider talking to a personal injury lawyer in Riverside about whether you may be eligible to file a wrongful death lawsuit.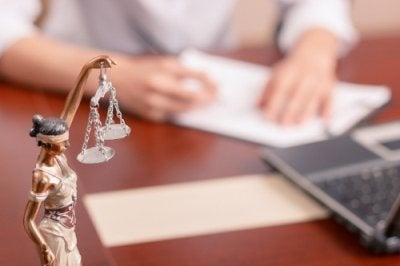 What is the legal definition of "wrongful death?"
For legal purposes, a wrongful death occurs when someone dies as a direct result of another person's or an entity's negligence or wrongful act. Wrongful death lawsuits proceed in civil courts, not criminal courts. It is possible for the same incident to lead to both criminal charges and a civil lawsuit, which would proceed completely independent of each other. Even if a person is found not guilty in a criminal court, he or she may be held liable in a civil court.
Who is allowed to file a wrongful death claim?
The specifics of wrongful death claims vary from state to state. A personal injury lawyer can determine if you are eligible to file a claim. In California, the decedent's spouse, domestic partner, and children are legally allowed to bring a wrongful death lawsuit. If the decedent does not have a surviving family member, any party may bring a wrongful death claim if that person would be entitled to inherit property from the decedent in accordance with the state's intestate succession laws. Other parties may also be able to file a wrongful death lawsuit if they can prove they were financially dependent on the decedent. These people may include the decedent's stepchildren, parents, putative spouse, and children of the putative spouse.
Is there a deadline for filing claims?
Yes. In litigation, this deadline is referred to as the statute of limitations. California law requires that a party file a wrongful death lawsuit within two years of the date of the decedent's death. This is one reason why it's important to contact a personal injury lawyer right away.
What damages may be recovered?
A personal injury lawyer can seek damages that would compensate the decedent's estate for losses, including the funeral and burial expenses, hospital bills, and loss of earning capacity. The surviving family members may sue for the loss of love, affection, and guidance, along with the loss of anticipated financial support.