Dog Bite Attorney in Riverside, CA
Get the Dog Bite Injury Compensation You Deserve
Dogs are called man's best friend for a reason, but there may be times when something goes wrong, and you get bitten by a dog. Depending on the dog's size and the force of the bite, your injuries could be extensive. You may want compensation for your pain and suffering. The Law Offices of Harlan B. Kistler in Riverside, CA, can help. We specialize in personal injury resulting from dog bites. Our practice will hold the party's insurance company responsible for the negligence and damages in court and get you the monetary compensation you deserve. We have been working with clients in the Riverside, CA area since 1989, and we know the law. Contact us today for your consultation.
What to Do After a Dog Bite
The most important thing after suffering a dog bite attack is your health. Be sure to get medical treatment as soon as possible. The next thing to do is gather all the relevant evidence, such as contact information, photographs, insurance information, and reports. Once you have these, our skilled dog bite lawyer at the Law Offices of Harlan B. Kistler can help you move forward with your case.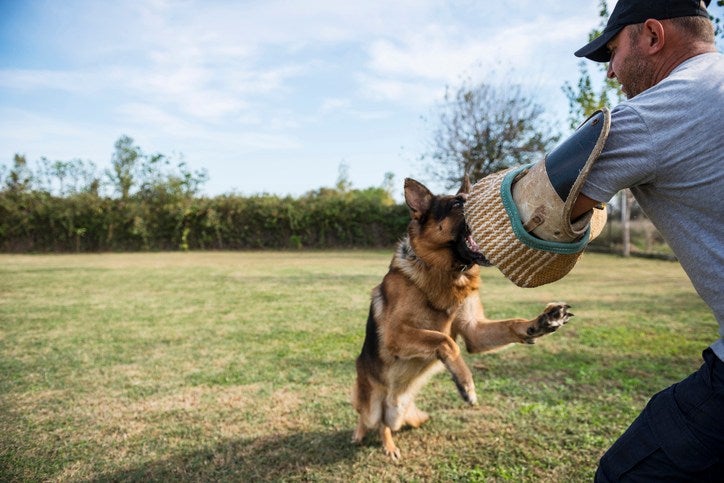 Legal Questions About Dog Bite Injuries
The Law Offices of Harlan B. Kistler can help you understand California's dog bite laws, how a legal claim can help you, how you can be compensated for a dog bite, what injuries/damages are recoverable, which parties are responsible or liable for dog bite attacks, and what kinds of injuries you can pursue recovery for.
How Much Time Do I Have to File a Lawsuit?
In California, you have two years after the date of the incident to file. If you file after two years have passed, the case will be dismissed. Overall, the longer you wait to file a claim, the more complications you may face while attempting to pursue compensation for your dog bite injury.
Strict Liability and Dog Bite Claims
In California, dog owners can be liable when their dog bites someone. If that bite causes injury that requires medical attention, the case becomes even more severe. There are specific regulations for dog owners and their pets that must be violated for the bite to be a punishable offense under the law. These legal requirements include:
Public Place: The dog bite must have taken place in a public area or while you were lawfully on private property. If you were bitten by a dog in the course of military or police action, under Section 3342 of the California Civil Code, you are not entitled to compensation.
Injury Source: The injuries must be from a dog bite. They cannot result from any other part of the dog's body or any other behavior than a bite. This can include a dog jumping on you and causing injury from scratches or falls.
Falls Under "Strict Liability": California is a "strict liability" state, meaning the owner cannot claim they did not know the dog would act aggressively. They cannot escape liability because of good past behavior. They are liable for all damages resulting from a bite, but not for other forms of injury.
Secure the Compensation You Deserve
If you have been bitten by a dog, you may be entitled to damages such as immediate medical costs, long-term medical costs, pain and suffering, lost wages, and more. There are various factors you must consider that will impact the payout for your case. These factors include:
Your Health Condition: Your health will significantly impact the compensation amount in your case, as well as the timeline. Approximately 350,000 dog bites in the U.S. require some form of emergency treatment, hospitalization, surgery, medications, or physical therapy every year. You will need an accurate prognosis and long-term recovery figure from your doctor to accurately assess proper compensation.
Your Financial Means: Even when you seek punitive damages in a dog bite lawsuit, there will be lawyer and courtroom fees for which you will be responsible. Be sure that you have the means to cover these fees before your payout is processed.
Defendant's Insurance Company: If a defendant's insurance covers dog bites, they may try and settle with you out of court. This is how a majority of dog bite complaints end. They will conduct their investigation and pay you out after it is complete. This could take weeks or months, so be prepared to wait.
The most common defenses in dog bite cases are that the victim provoked the dog, willingly assumed risk by interacting with the dog, or displayed negligence in interacting with the dog. To overcome these defenses, you need a skilled legal team on your side, and the Law Offices of Harlan B. Kistler is prepared to deal with these defenses for you so you can get the compensation you deserve.
Common Types of Dog Bite Injuries
Dog bites can cause permanent physical and psychological damage. Common injuries because of dog bite attacks include:
Bone fractures/breaks
Crush injuries
Disfigurement
Dislocations
Infections
Scarring
Tendon damage
Other Types of Animal Injury Cases
The Law Offices of Harlan B. Kistler in Riverside provide expert legal services for more than just dog bites. We can assist you with all legal cases that involve pets.
Contact Our Law Practice if You've Been Bitten
Dog bites can have lasting effects on your physical and mental well-being. You do not have to go through the complex legal process alone. Talk to our experts at the Law Offices of Harlan B. Kistler. We will guide you, be your advocate, and get you the compensation you are entitled to under the law. Call today for your legal consultation.
Why Choose Us
Free Consultations Available
Over 25 Years Experience
No Recovery? No Fee!
Individualized Service
Our Firm Has Successfully Represented More Than 2,000 Clients, Recovering $5,000,000 Dollars For People Just Like You.