A Skilled Traumatic Brain Injury Lawyer for Riverside, CA
Get the Compensation You Need After a Traumatic Brain Injury
When you begin to look for compensation for a traumatic brain injury you suffered at the hands of someone else, it is imperative you call The Law Offices of Harlan B. Kistler. We have a history of helping the injured get their medical expenses and more covered. We build your case and help you through the process of getting the necessary compensation for medical bills, pain and suffering, and more. This type of case requires the expertise of a well-qualified traumatic brain injury lawyer. Riverside, CA residents have trusted us for over 30 years.
No matter your age, you are susceptible to traumatic brain injuries. If anyone else caused the accident, we want to help you get justice. These injuries have the potential to be life-altering, and you deserve every penny from the person or business responsible for the accident. Our personal injury attorneys dedicate themselves to your case. They work hard to get you the money owed to help give you peace of mind after such a traumatic experience.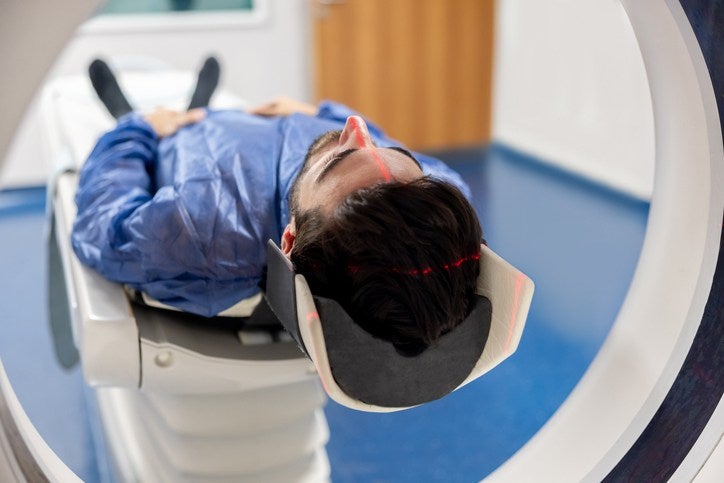 Harlan B. Kistler Builds Your Brain Injury Case in Riverside
When you hire The Law Offices of Harlan B. Kistler in Riverside, CA, you are hiring a team of experts with over 30 years of experience. We build cases to help our clients get the compensation they need for missed work, current and future medical bills, and more. We work with you to get all of the pertinent information regarding your accident. Our team will also reach out to all involved. Speaking with your doctors helps us understand the extent of your injuries and finding witnesses outside of the incident help get a better picture of how the accident occurred. After this, our legal team will help you file a case to put in front of a judge and get the payments you deserve. Don't suffer these injuries alone. Give us a call today!
What Types of Brain Injuries are Considered Traumatic?
Head injuries come in many different forms and happen for several reasons. There is no discrimination in age or sex when it comes to these types of injuries. Below are some significant brain injuries you may experience while at work, home, during a party, or even while out enjoying a dinner:
Contusion: Your brain becomes bruised due to a car crash or slip-and-fall, as well as sports-related incidents. Small blood vessels leak after they are broken in the event, causing the bruising on the brain. You may experience symptoms like memory loss, attention issues, emotional disturbances, regular motor function issues, numbness, or an inability to converse.
Concussion: More severe than a contusion but caused in the same manner, this type of injury can cause loss of consciousness. You will also likely experience nausea, vomiting, blurred vision, confusion, fatigue, and even short-term memory loss. If you have suffered a concussion, you need bed rest, fluids, and pain relievers to recover appropriately.
Coup or Contrecoup: Another incident of bruising on the brain, this accident generally happens in a whiplash scenario. The brain will smash the front/back or left/right sides of the brain. Typically, you will be struck from one side and hit so hard the brain also strikes the opposite side of the skull.
Diffuse Axonal: This is one of the most common and most dangerous brain injuries. Unlike focal brain injuries, this one has more of a widespread effect. Also, this injury occurs from moving back-and-forth rapidly instead of a strike like other brain injuries. Shaken Baby Syndrome is the most common form of this injury.
Penetration: Potentially life-threatening, this brain injury occurs when a foreign object enters the brain. It can even be a bone splinter from damage to your skull. You need to seek immediate medical attention after suffering this type of injury.
Call Us Today for Traumatic Brain Injury Compensation
When you suffer trauma to the brain, there are many high-costing medical tests which will need to be performed to ensure the degree of your brain injury. Once they are completed, your medical professional will help you with a treatment plan. All of these tests and visits will cost money, and if you weren't the cause of the accident, you shouldn't be stuck with the bill. Allow The Law Offices of Harlan B. Kistler to help you get the justice you deserve. These accidents can change the course of your life even more than the medical bills associated with treatments. Trust us to defend you and help get you the legal compensation you deserve. Stop by our office or call (951) 688-7000 today to set up a free consultation to see how our traumatic brain injury lawyer in Riverside, CA can assist you today.
Why Choose Us
Free Consultations Available
Over 25 Years Experience
No Recovery? No Fee!
Individualized Service
Our Firm Has Successfully Represented More Than 2,000 Clients, Recovering $5,000,000 Dollars For People Just Like You.