Compensation for Boating Accidents in Riverside, CA
Our Legal Team Is Here To Help
California is home to many beautiful waterways. Situated on the coast and home to many recreational lakes, California is a boating paradise. While these stunning locations provide scenic views and a place to go boating, they also open the opportunity for boating accidents.
If you've been injured in a boating accident due to the wrongful or negligent actions of another individual, you need the team at the Law Offices of Harlan B. Kistler to represent you. Our team will help to ensure you get fair compensation for your injuries. Contact us today to learn more.
Why Hire an Attorney After a Boat Accident?
Boating accidents require you to protect your rights. Insurance companies are incentivized to keep their costs as low as possible, and they may try to get you to settle while still under physical, emotional, and financial duress. With the Law Offices of Harlan B. Kistler on your side, you will be much more likely to receive the compensation you are entitled to.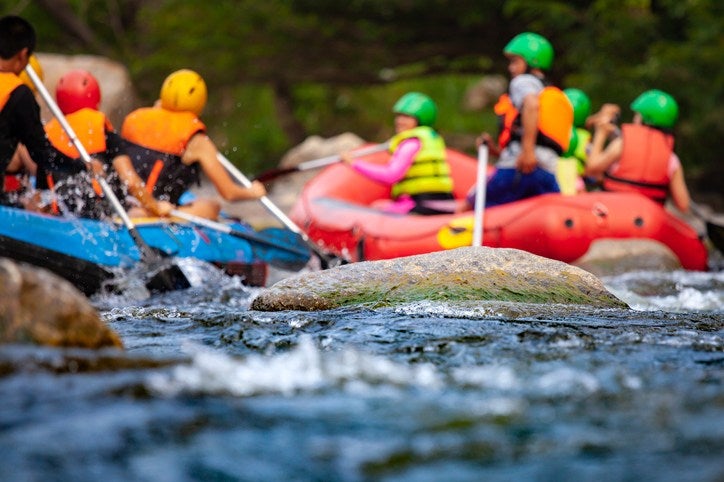 Boat Accident Statistics
According to the Division of Boating and Waterways' most recent reports, there were 588 boating accidents reported in 2016. These accidents resulted in 266 injuries and 50 deaths, as well as $3,911,886 in property damage. According to this same report, boating accidents are more likely to occur in July and on the weekends, usually between the hours of 2:00 and 6:00 PM. A collision with another vessel was the most common accident in 2016, accounting for 209 of the 588 accidents.
Damages and Compensation for Boat Accident Injury
You're entitled to fair compensation for your injuries. If you've been injured in a boat accident, you're likely feeling overwhelmed. Not only do you have to seek medical attention for any injuries, but you may also be unable to return to work. The Law Offices of Harlan B. Kistler is here to help you protect your rights and advocate for you when you need it most. We'll take a hard look at your case and gather all the necessary information to defend you in court. We can help you obtain compensation for all the following:
Medical expenses
Lost wages due to the inability to work
Pain and suffering
Funeral expenses (in wrongful death cases)
Who Is Liable in a Boating Accident?
If a boat operator is negligent, and that negligence leads to an accident, that operator is liable for damage, injury, or property loss. A boating accident attorney's first goal will be to determine who is at fault for an accident.
How Boat Accidents Happen
There are many ways a boat operator can cause an accident through negligence. Some of the ways this can occur include:
Inattentive, or distracted operation
Failure to yield to another watercraft
Excessive speed
Operating the boat under the influence of drugs or alcohol
Not maintaining safe distances from other watercraft
Not knowing the "road rules" of operating a boat on the water
Trying to splash other boats
Improper maintenance
Overloading the boat
Tips for Avoiding a Boating Accident
One of the best ways to help lessen the chances of serious injuries on your boat is to ensure you have all the recommended safety devices for use in emergencies. The Coast Guard suggests equipping your boats with all the following:
Personal flotation devices for all passengers, including adults and children
Functioning radio that can make distress calls
Sound-producing devices such as a horn, whistle, or bell
Fire extinguisher
Multiple types of distress signals like lights or flags
Proper ventilation on gas-powered boats
Leading Causes of Boat Accidents
By far, the most common cause of boat accidents is irresponsible boat operators. Even if you're the most experienced boater in the world, one inexperienced or negligent operator can spell disaster for you and anyone else on your boat. There are many instances that can be deemed irresponsible when it comes to the operation of a boat, including:
Operating under the influence of alcohol: Unfortunately, many people partake in alcoholic beverages or drugs when on the water. Boats with intoxicated drivers are more likely to hit other boats or run into debris on the water.
Driving negligently: Often, drivers of speed boats want to use the boats at full capacity, even in waters with other boaters. This is dangerous and can lead to severe accidents, including collisions.
Not obeying rules of the water: Every waterway has certain regulations, and many lakes have areas where full speed is not allowed. It's not uncommon for negligent operators to ignore the rules of the water and cause injury as a result.
Why Choose Us?
At the Law Offices of Harlan B. Kistler, our team has over 30 years of experience in helping our clients achieve the best possible outcomes. We have successfully represented over 3,000 clients, recovering more than 50 million dollars for people just like you. Our expert legal team knows the intricacies of personal watercraft, boating regulations, personal injury and liability, and more.
Contact the Law Offices of Harlan B. Kistler
Have you been injured in a boating accident in Riverside, CA? Our team is here to represent you to ensure you get fair compensation. Personal injury cases are one of our specialties, and we regularly represent individuals who have suffered traumatic brain injuries, dog bites, or spinal cord and back injuries. Please reach out to the Law Offices of Harlan B. Kistler to schedule a free, confidential consultation.
Why Choose Us
Free Consultations Available
Over 25 Years Experience
No Recovery? No Fee!
Individualized Service
Our Firm Has Successfully Represented More Than 2,000 Clients, Recovering $5,000,000 Dollars For People Just Like You.