Motorcycle or Car Accident lawyers in Riverside, CA
Personal Injury Claims
On the busy roads of Southern California, auto accidents might be a commonplace experience for your daily commute.
When you are involved in a car or motorcycle accident that was not your fault, you may need the help of a accident lawyer to seek compensation to cover damage to your property, medical bills from injuries sustained in the accident, emotional damages, and time lost on the job. At The Law Offices of Harlan B. Kistler, you can find the personalized representation you need to hold responsible parties accountable and get the compensation you deserve.
Our Riverside accident injury attorneys have years of experience in personal injury cases, including those involving accidents on the road, so you can rely on us to help you achieve a favorable outcome for your case.
Why Insurance May Not Be Enough
While you might have some damage covered by auto insurance, you may need to seek legal representation to preserve your interests after an accident. Insurance companies will look to settle at the lowest possible cost to them, so they may not fight for the full compensation that you deserve. You may also need more compensation than another driver's insurance will provide to cover your injuries and time missed at work.
Additionally, our personal injury lawyers can provide representation when you suffer an accident as a result of defective motorcycle or car parts.
Proving Fault in Auto Accident Cases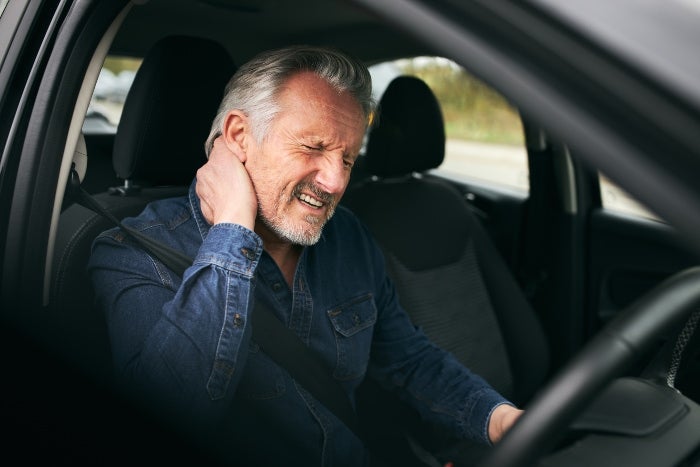 There are many possible individuals who may be responsible for an auto accident, and fault can be proven through a variety of situations. Below you'll get a closer look at some common circumstances in auto accident cases that may apply to your own case.
Driver distractions – If you were in an accident caused by a distracted driver, that driver may be held responsible for the cost of your injuries, property damage, and other expenses. Common distractions include intoxication, talking on the phone, texting, and eating while behind the wheel.
Defective vehicles – Manufacturer liability may be a factor in your case if your vehicle malfunctioned as a result of defective parts. To avoid accidents of this nature, it is important to stay up to date with vehicle recalls that may affect your car or motorcycle.
Aggressive driving – Reckless driving and traffic law violations will put other drivers at fault in an accident. To prove that another driver was driving unsafely at the time of your accident, you may need witnesses, traffic camera footage, or other documentation of the wreck.
To discuss your car accident lawsuit with a free consultation in Riverside, call the Law Offices of Harlan B. Kistler at (951) 643-4542.
Why Choose Us
Free Consultations Available
Over 25 Years Experience
No Recovery? No Fee!
Individualized Service
Our Firm Has Successfully Represented More Than 2,000 Clients, Recovering $5,000,000 Dollars For People Just Like You.