Accident lawsuits filed in Riverside aren't always brought by the victim of the accident. If the victim dies, his or her family may file the claim. Wrongful death lawsuits give surviving family members the opportunity to pursue justice on behalf of their lost loved one. Families should take care to choose an accident injury attorney who has experience litigating wrongful death cases, as complex, unique issues can arise. These include the physician-patient relationship, and the right to preserve the confidentiality of medical information.
Medical Records
In any accident lawsuit, the victim's medical records play a crucial role. They serve to establish the type of injuries, severity of symptoms, and causation of injuries. Medical records can even be a factor in calculating non-economic damages like pain and suffering. This is because the more serious the injury is, the higher the non-economic damages are likely to be. In cases in which the accident victim survives, he or she can simply sign a waiver to release these medical records. Wrongful death cases aren't this straightforward, however.
Physician-Patient Privilege
Federal and state laws protect the confidentiality of medical information. Physicians cannot legally share a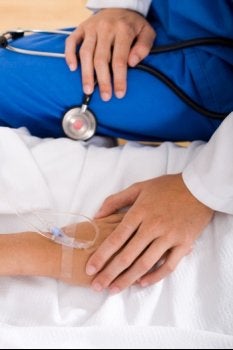 patient's medical information with anyone unless that person consents. This doesn't apply to all medical information, only the data that is labeled "protected health information" under HIPAA. This includes individually identifiable data that isn't readily available from other sources, such as records filed with the person's employer or educational institution. Even after a person dies, the physician-patient privilege continues—but it isn't absolute.
Medical Record Waiver
Depending on the laws of the individual state, an accident attorney can still access medical records if an official waiver is authorized. The decedent's surviving spouse, other next of kin, or personal representative may be authorized to waive the physician-patient privilege.
Health Information Scope
A valid waiver doesn't necessarily mean that all of the medical records for the decedent's lifetime can be released. The decedent's personal representative or next of kin must take care to ensure that the only medical records that are released are the ones that are relevant to the wrongful death lawsuit.