Most patients go into a hospital expecting to feel better when they leave. And while the majority of healthcare providers are dedicated, conscientious individuals who try to do their best for their patients, mistakes do happen. Sometimes, those mistakes can be fatal. If your loved one was hospitalized, discharged, and then became fatally ill, you may wish to meet with a personal injury lawyer serving Riverside. Many families find that pursuing justice in court helps them to find a sense of closure after a tragic loss .
Exploring Post-Hospitalization Complications
Patients are typically discharged before they are 100% recovered, with the understanding that they will continue to convalesce at home or in a long-term care facility. This is standard practice, but unfortunately, it means that patients can develop complications outside of the hospital that might not be diagnosed right away. One serious problem closely tied to hospitalizations is hospital-acquired infections.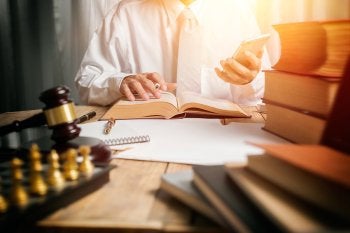 Understanding the Risks of Hospital-Acquired Infections
A hospital-acquired infection is any bacterial, viral, or fungal infection that was contracted while the patient was in the hospital. The symptoms may not be apparent until after discharge. Patients are at a higher risk of becoming sick in healthcare facilities because their immune systems are more likely to be compromised, and they're exposed to the germs from other patients and staff members. Some of the most common hospital-acquired infections include:
Kidney infections
Urinary tract infections
Bloodstream infections
Surgical site infections
Respiratory infections, including pneumonia
Establishing Hospital or Healthcare Provider Liability
Hospital-acquired infections are a well-known and prevalent problem in the medical field, and hospitals actively work to establish more effective protocols to prevent them. However, not all hospitals have strict protocols in place, and not all healthcare providers adhere to adequate infection control practices. A hospital or doctor isn't automatically liable for a loved one's death if he or she passed away after being hospitalized. To establish liability, a personal injury lawyer will need access to the individual's medical records and all other evidence. He or she will consider whether the hospital's procedures deviated from standard practice, or whether a healthcare provider was negligent. If so, a wrongful death lawsuit may be feasible.