Even if you meticulously research nursing homes before moving your loved one, he or she may fall victim to nursing home abuse . Know the signs of possible abuse, and talk to a personal injury lawyer serving Riverside as soon as possible if anything raises your suspicions. Your attorney will give you invaluable guidance about preserving evidence for the case, and about your legal options regarding litigation and the nursing home contract.
Take photographs of the evidence.
Visual evidence is difficult to dispute, and it can have a powerful effect on a jury if the case goes to trial. If your loved one has unusual bruises, develops bed sores, or has sustained unexplained lacerations, take pictures of these wounds. Take additional pictures over time to document whether the wounds heal as expected. It's preferable to time-stamp the pictures, if possible. You should also take photos of any conditions in the room or throughout the nursing home that may have contributed to your loved one's injuries. These hazards may include worn or ripped carpeting, inadequate lighting, or broken furniture. Get pictures of everything that looks suspicious as quickly as possible, as hazardous conditions may be repaired after an incident in an attempt to avoid liability.
Record witness statements.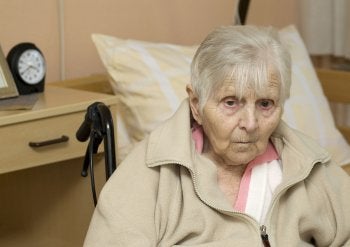 Nursing homes tend to be densely populated facilities. Talk to your loved one's roommate, if applicable, and the neighbors. Talk to other staff members, and write down a timeline of what happened. Ask the witnesses to give you a written, signed statement of their version of the events. It's important to interview witnesses as soon as possible after the incident, as memories can fade and change over time.
Collect documentation.
Just about everything is documented in a long-term care facility, including nursing logs that show who was working a particular shift, records of when medications were administered, and charts that reflect when patients were observed to have injuries. Your personal injury lawyer can assist you in collecting the necessary documents, via a subpoena if necessary.
Request your loved one's medical records.
Your attorney will need a copy of your loved one's medical records to prove that he or she suffered injuries, and that those injuries were directly caused by the act of nursing home abuse. It's not unheard of for nursing home staff to delay taking their residents to the ER when an injury occurs. Check with your loved one's doctor directly about his or her care, rather than relying on the information provided by the nursing home staff.