If someone's spouse dies as a result of acute toxicity from pesticides or chemicals, the surviving victim may have legal recourse. This could include a wrongful death claim that falls under the category of toxic torts. Toxic torts are claims filed by a personal injury lawyer in Riverside. They seek compensation for the victims based on the defendant's negligence in causing the decedent to be exposed to deadly environmental hazards. A personal injury lawsuit won't bring the decedent back, but it can allow the surviving family members to attain a sense of justice. It's also possible to file a toxic tort in the absence of a wrongful death, as long as the injuries were directly caused by the negligent act.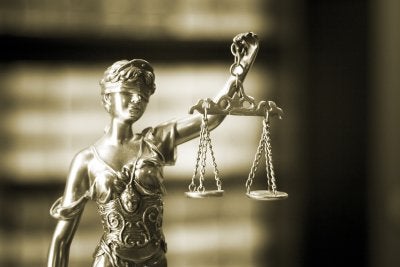 Legal Concepts Regarding Toxic Torts
Like other personal injury lawsuits, a toxic tort claim is based on the legal concepts of liability and negligence. Negligence refers to any careless behavior that leads to the plaintiff's injury or the decedent's wrongful death. Liability means that the defendant has been found responsible. In order to win a favorable jury verdict for the plaintiff, the lawyer must prove the following:
The defendant owed a duty to act with reasonable care toward the public or a specific person.
The defendant's careless behavior failed to meet this duty of reasonable care.
The defendant's careless behavior caused the plaintiff to suffer harm.
Hypothetically, assume that the defendant is the owner of a farm that grows peppers, and he or she uses pesticides on the fields. The plaintiff is a farmworker who was exposed to toxic levels of pesticides after being instructed to apply the chemicals. The plaintiff may sue the defendant for these injuries if the defendant failed to provide the worker with the necessary safety equipment.
Examples of Toxic Torts
Toxic torts can be based on a wide range of allegations. For instance, plaintiffs may claim that a landfill or manufacturing plant polluted their groundwater, causing cancers and birth defects. One of the most well-known toxic torts is the Love Canal case. In the mid-1900s, Hooker Chemicals & Plastics Corp. used a dump site at Love Canal, New York to bury 22,000 tons of hazardous chemicals. During the next two decades, the chemicals seeped into the pipes and into the air. More than 1,000 families had to leave their homes permanently, and more than 600 personal injury lawsuits were filed. The cases resulted in multi-million dollar settlements.