Police misconduct is a loaded subject that often triggers strong emotions. If you or a loved one has been a victim of police misconduct, you'll need the legal advocacy of an experienced personal injury lawyer serving Riverside. There are some legal obstacles concerning police misconduct, as the concept of government immunity applies to the actions taken by police officers while on the job. However, as your personal injury lawyer can advise you, the state of California has recently passed a couple of laws that extend greater rights to citizens involved in these cases.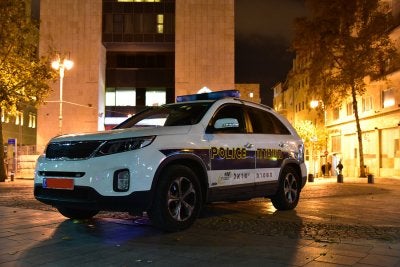 California Police Misconduct Laws
Your personal injury lawyer will need access to all available evidence to protect your legal rights. Fortunately, thanks to the signing of SB411, Californians can no longer be charged with obstruction of justice simply for photographing or recording police officers in public areas. Another recently signed bill, SB277, eliminates the role of grand juries in police misconduct trials. This is significant because some recent, notable police misconduct cases resulted in a grand jury's decision not to issue an indictment. It's commonly thought that grand juries do not offer sufficient transparency.
Government Immunity
Government immunity means that a government entity cannot be sued, except in cases where permission is granted to do so. However, this legal doctrine does have its limits. It is possible for your personal injury lawyer to take legal action if the police officer has acted outside the scope of his or her reasonable duties, and/or violated a person's constitutional rights.
Police Misconduct Cases
There are several types of police misconduct. A case might involve claims of false arrest, which occurs when a police officer arrests a suspect without having probable cause or a warrant. Excessive force means that a police officer used force that was unreasonable for the situation.
Police Misconduct Claims
There are strict deadlines to file police misconduct claims, which is one reason why you must consult a personal injury lawyer promptly. Your lawyer must file a notice of claim within six months for cases involving false arrest or false imprisonment. The notice of claim is essentially an official announcement of your intention to file a lawsuit. After filing the notice of claim, you'll have up to a year from the date of the incident to file the lawsuit.