The aftermath of a car accident can be a difficult time. You're probably trying to juggle doctor's appointments, deal with paperwork, and get back to work as quickly as possible. Thanks to the complexities of recovery, many people make critical errors while their accident lawsuits are pending. Following the advice of a car accident lawyer in Riverside can help you avoid these problems.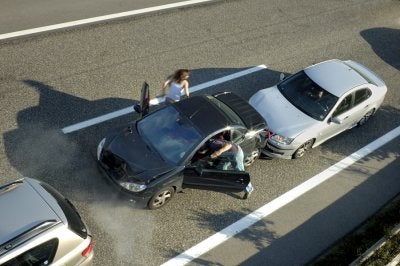 Avoid discussing your case with anyone other than your lawyer.
One of the most common mistakes that accident lawsuit plaintiffs make is to discuss the incident with claims adjusters, defense lawyers, defendants, or other parties. This is never advisable. If anyone contacts you to ask about the case, you should direct all questions to your car accident attorney. Otherwise, you might inadvertently say something that could compromise the outcome of your case.
Avoid using your social media accounts.
These days, posting to social media accounts is practically second nature for many people. But while your accident lawsuit is pending, it's best to avoid them entirely. Expect that defense lawyers, claims adjusters, and other interested parties will scrutinize everything that you post. They will look for pictures and posts in which you appear to not be as injured as you claim. Strengthening your privacy settings is not a foolproof method of protecting your case.
Avoid neglecting to document your injuries and recovery.
Aside from hiring a lawyer, one of the most effective ways to facilitate a favorable outcome for your case is to gather strong evidence. Photographic evidence of your injuries, surgical wounds, or the damage to your vehicle can be effective in cultivating the support of the jury. If you're having significant problems moving around, you may even wish to have someone record video footage as you try to complete daily tasks. Additionally, save all physical evidence you collect during your recovery, such as pill bottles, braces, casts, and similar items.
Avoid forgetting to keep your lawyer updated.
It's essential to keep your lawyer in the loop while your case is pending. Let your lawyer know if you've been diagnosed with any complications, if you've been referred to another medical provider, or if any other developments arise.