Injuries caused by a negligent party can range from minor to serious to life-threatening. Some victims require ongoing medical attention for the rest of their lives. If you or a loved one has sustained a catastrophic injury, it's important to contact an accident lawyer in Riverside promptly. Catastrophic injuries can lead to exorbitant medical bills and other expenses. By contacting an accident lawyer right away, you can preserve your right to file an accident lawsuit to seek just compensation.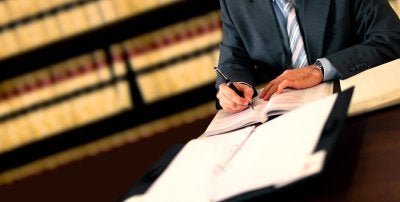 Identifying Catastrophic Injuries
Many types of injuries could be classified as catastrophic injuries. Generally, this category of injury includes any that inflict severe, long-term or permanent consequences on the individual. These consequences may refer to disability or disfigurement. An example is a spinal cord injury that leaves the victim permanently paralyzed. Another might be a dog attack that causes vision loss and major facial disfigurement. Severe burns, amputations, traumatic brain injuries (TBIs), and similar injuries are all examples of catastrophic injuries.
Seeking Compensation
Catastrophic injury cases are the most likely to lead to substantial compensation. However, it's important not to rely on the insurance carrier to offer a just settlement. Quite often, victims with catastrophic injuries will need to file an accident lawsuit with the help of a seasoned attorney. The attorney will calculate the damages, gather together evidence, and file the necessary paperwork. Evidence that proves neglect or intentional wrongdoing in catastrophic injury cases might include traffic camera footage, photographs of crash sites, eyewitness testimony, and medical records.
Calculating Damages
Calculating damages is often a straightforward process for simple accident lawsuits, but in catastrophic injury cases, complex factors must be considered. Survivors of these injuries are typically unable to work after the accident. The attorney may need to hire an expert to develop an estimate of the survivor's anticipated lifetime earnings that he or she would have been able to receive were it not for the injuries. A life care planner may be needed to thoroughly assess all of the survivor's future medical and personal care needs. All past damages, such as hospitalizations and pharmacy expenses, will also be added to the total. Finally, damages may include non-economic damages like compensation for mental anguish and pain.