Slips and falls are common causes of injury in homes, workspaces, and public areas. When seeking legal recourse for a slip and fall injury, it's essential to prove that factors in your environment were responsible for the accident. If you have suffered a personal injury in Riverside, CA, associated with a slip, trip, or fall, your attorney will use the facts and circumstances of the case to prove that the property owner should be held liable for your slip and fall.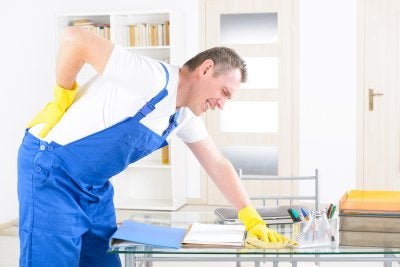 Dangerous Surroundings
When proving another's liability for your slip and fall, your personal injury attorney will examine the condition of the surroundings in which you suffered the accident. In many cases, slips, falls, and trips are caused by dangerous conditions, such as damaged or deteriorating walkways and safety railings, that were not addressed appropriately by the property owner. Thus, proving that your surroundings at the time of the fall were dangerous in a way that should have been recognized and repaired or addressed by the property owner is a common practice during slip and fall injury cases.
Dangerous Situations
Alternatively, your slip and fall may have been caused by the occurrence of a dangerous situation, rather than a permanent hazard in your surroundings. Examples of dangerous situations caused by property owners include leaving hazardous obstacles or equipment in public areas or employee walkways, as well as failing to make accommodations for pedestrian traffic during repairs or construction projects. If the property owner committed an act that made the property temporarily dangerous at the time of your slip and fall, this action may also be submitted as proof during your slip and fall injury case.
A slip and call can cause serious injury that leads to lost work, chronic pain, and other consequences. Your accident lawyer will work with you to understand the environment at the time of your fall to build the best case for compensation.