Big rig accidents can happen at any time. Merging into traffic and changing lanes are particularly hazardous. Passenger vehicle drivers are fortunate to escape from a truck accident with their lives. Adding insult to injury, survivors must then contend with exorbitant medical bills and perhaps even permanent disability. For survivors in the Riverside area, a car accident lawyer is an essential advocate. He or she can pursue an accident lawsuit to help the survivor secure much-needed compensation to recover from the crash .
When is the truck driver to blame for the crash?
Truck drivers are found to be at least partially to blame in the majority of all types of truck accidents. It's possible that other factors can contribute, such as poor visibility, inclement weather, and poor road construction. Truck drivers can make dangerous decisions when they are in a hurry to reach their destination, such as weaving between lanes, failing to use a turn signal, failing to remain aware of nearby traffic, and failing to carefully check the mirrors. When filing an accident lawsuit, your lawyer can evaluate the driver's medical records, as well as surveillance footage, eyewitness statements, and police reports to consider the role of the trucker's possible negligence.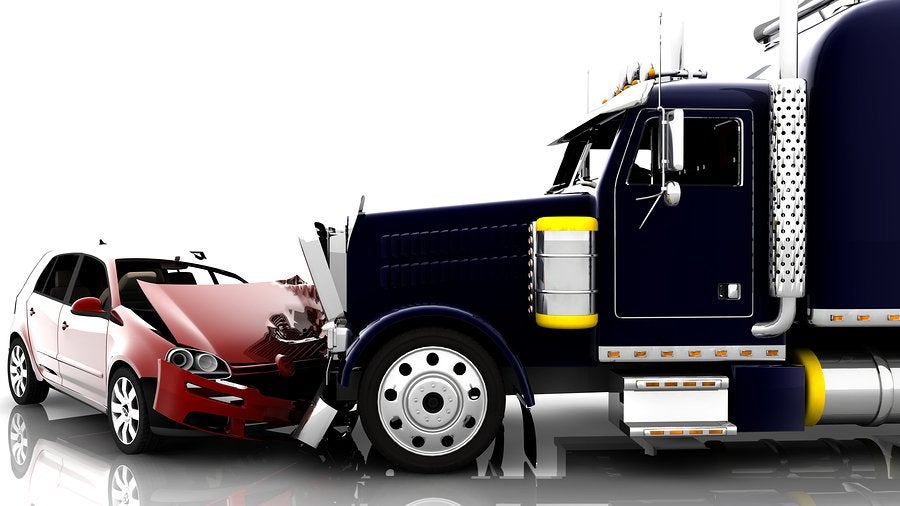 Aren't truck drivers trained to make safe lane changes?
Yes, all commercial big rig operators in the U.S. are required to complete rigorous training and testing. However, truck drivers are still human and they often make mistakes, some of which can be costly. During an investigation, your accident lawyer may find that the truck driver was negligent in any of the following ways:
Being distracted by an electronic device
Driving aggressively
Misjudging the distance between vehicles
Falling asleep at the wheel
Driving while intoxicated or under the influence of drugs or alcohol
Is it possible for the passenger vehicle driver to be at fault?
Most passenger vehicle drivers know that big rigs need plenty of space on all sides, including in front of them. It's impossible to slow down such a large vehicle quickly enough to avoid hazards ahead. A car driver may be at fault for the crash if he or she merged into the trucker's lane ahead of the big rig, and didn't leave enough space between vehicles.